Looking for Concrete Construction Companies in Southern Suburbs & Sutherland Shire Sydney?
Roc Concreting Concrete Constructions are specialists in all things concrete and a bit more. Formed for construction companies who demand quality concrete services, Roc Concreting is the Southern Suburbs & Sutherland Shire Sydney's innovative concrete construction solutions team.
Roc Concreting has serviced many parts of Sydney NSW dealing with many different Local Government NSW councils in relation to providing concrete services.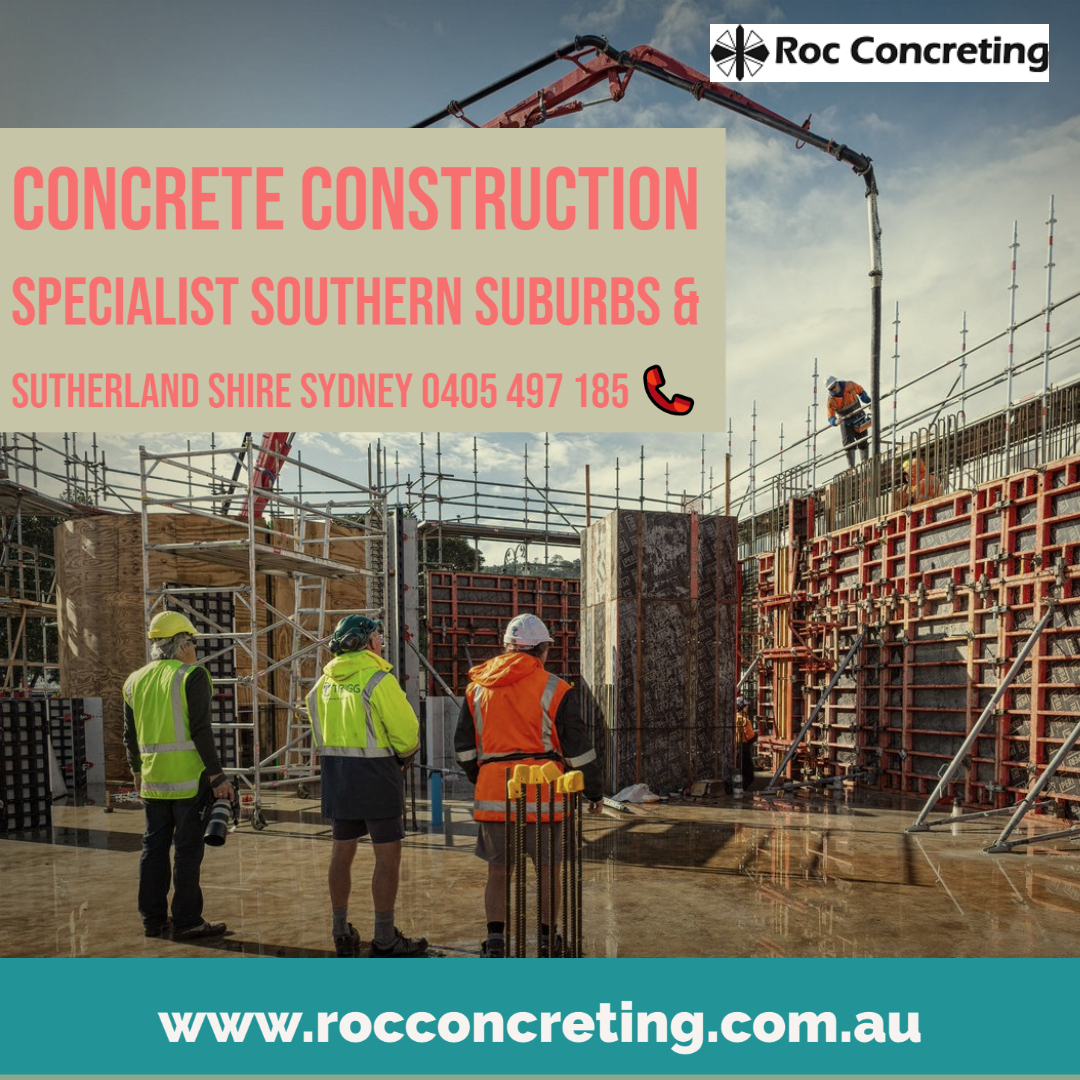 Our Vision
Roc Concreting aspires to be Sydney's concreting company of choice for quality, durable, functional, visually striking concreting projects on in the Southern Suburbs & Sutherland Shire Sydney.
We are dedicated to delivering exemplary, affordable concrete products and services. Roc Concreting strives to be the business our clients trust to bring their concepts to completion, competently, on budget and on schedule.
We Are Efficient And Affordable
Not only are we able to meet your concreting expectation. But we are also able to meet your budget. We are competitively priced within the Southern Suburbs & Sutherland Shire Sydney community yet maintain our attention to detail. This allows us to ensure that at the end of the day you get the best possible product and service.
Specialist Concrete Contractors
We're here to be the concrete contractor you can rely on for all your concreting needs for your project.
Please explore our site and get in contact with us for all of your concrete needs in Sydney. Feel free to send an email below or even call us. We look forward to working with you in the future.
Personalised Service
Our technical skills and comprehensive knowledge comes from years in the concreting construction industry. We offer practical advice and friendly service.
Complete Confidence
We're process driven, introducing new technology and concrete contractor education to guarantee your project is delivered as promised, safely and to the highest quality.
Contact us to estimate your next concrete project and learn why we are Sydney's top concrete contractor!
Why Choose Roc Concreting